Nothing is cooler than a pair of sunglasses on a sunny day. And nothing kills a good day like a dead phone. We created Shama Shades to capture the sun's energy, so you can use it to charge your phone.​​​​​​​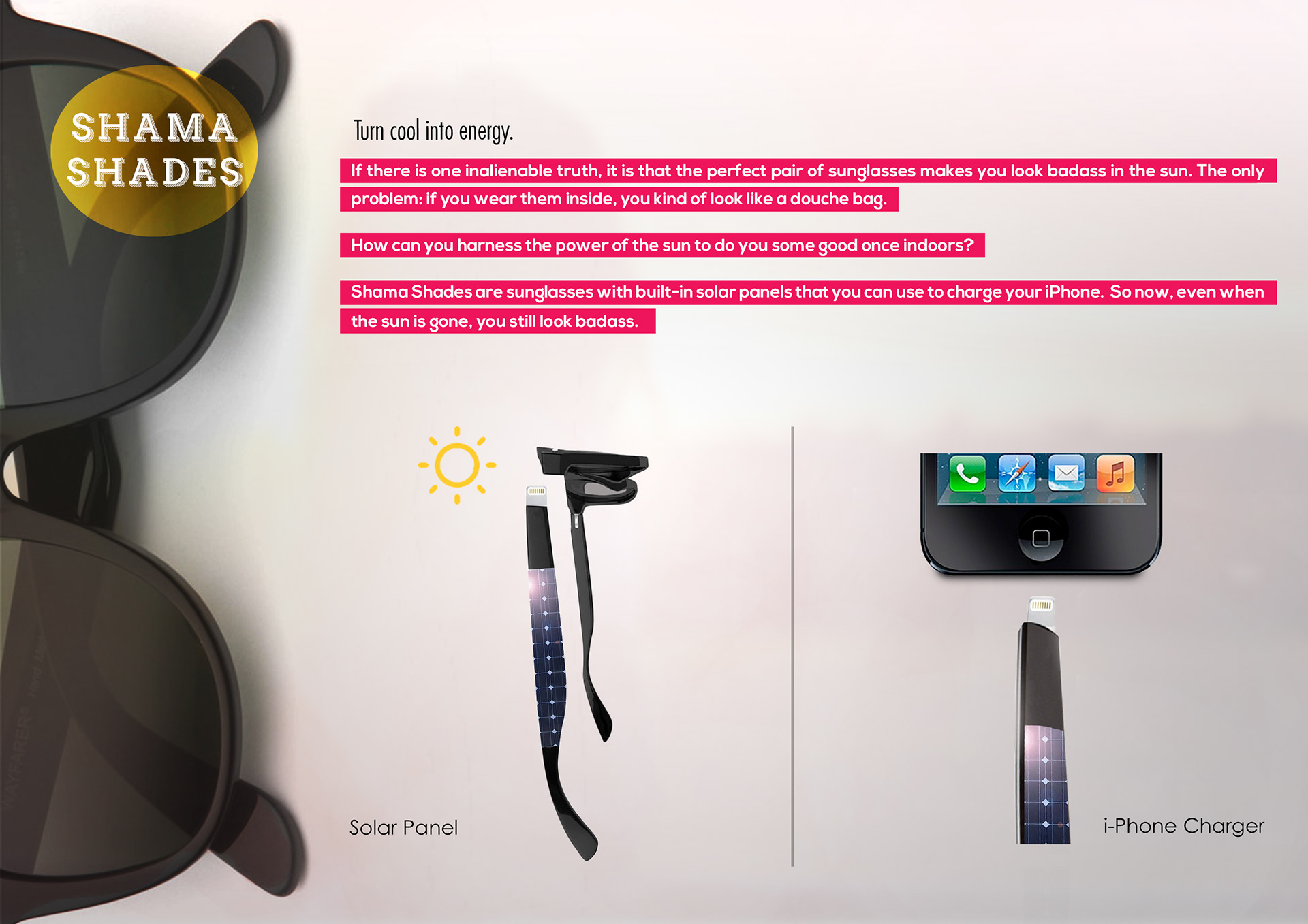 TOO MUCH MEDIA COVERAGE FOR OUR OWN GOOD!
Shama Shades were created as a class project while my partner and I were studying at Miami Ad School. We originally branded them as Ray Bands, but we got so much media coverage that Ray Ban kindly asked us to remove their name from our original video.