Life's all about getting your hands dirty, and that's the best part of being a kid. Yet, most kids around the world spend less than an hour outside every day. 
So, how can we convince moms that real-world experiences are essential for growth, and inspire a whole generation of tech-saavy kids to get out of the house and start playing for real again?
By creating a toy that comes to life only when it's connected to the real world —just like kids.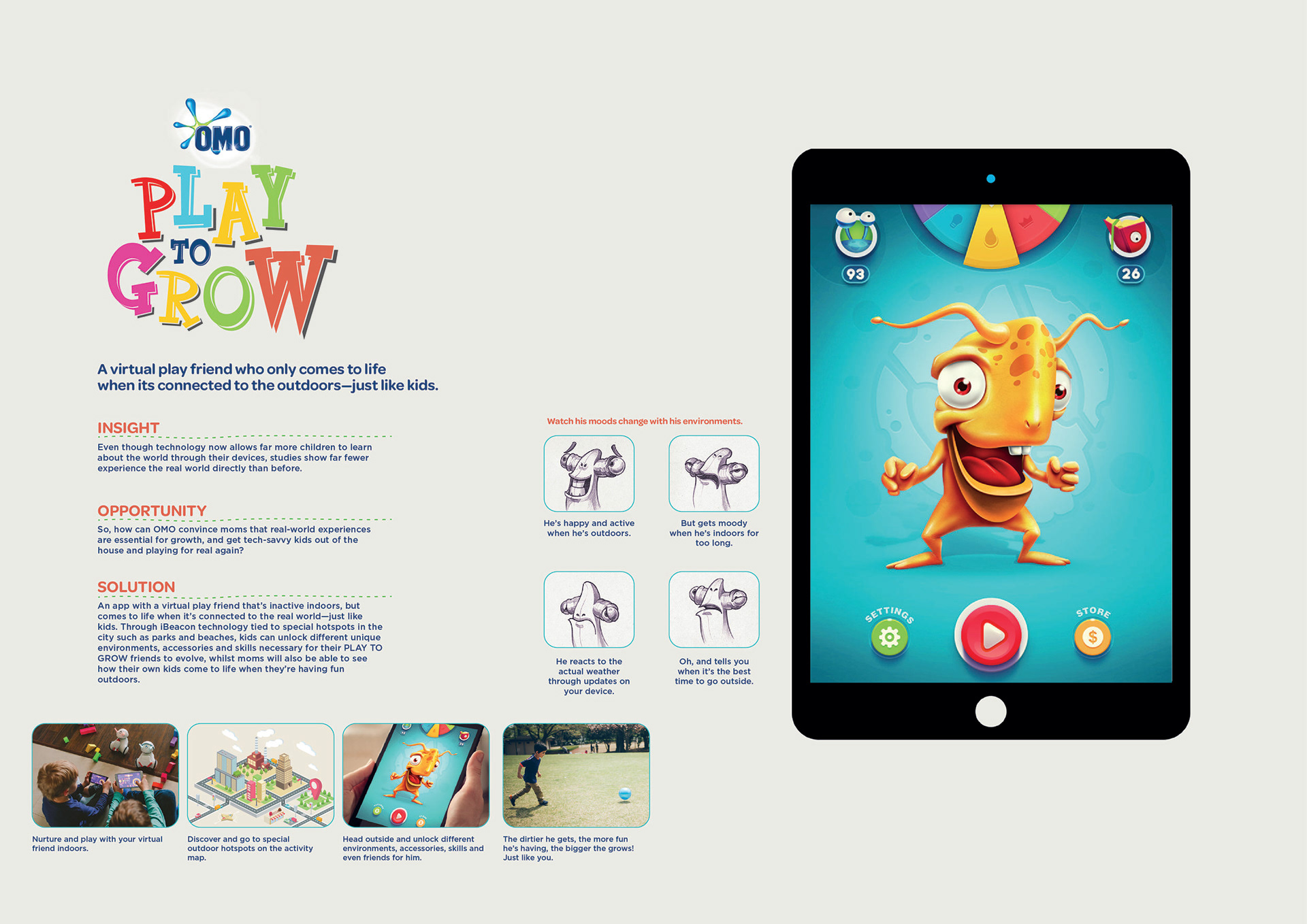 Character design: Creative Mints (www.creativemints.com)