To give an immersed experience of Lego Friends universe, we created a digital activation where girls could explore more about their favourite characters, and while doing so they could unlock goodies to design their characters online. The physical cards gave them a chance to relive the episodes and go on different adventures with the girls and their friends. The whole experience was designed to encourage more playdates and make playing with their Lego sets an integrated experience.
Online Game:
In the online game, girls can design their own character to become part of Heartlake city by completing a series of quests. The quests can be completed by answering increasingly specific questions about the LEGO Friends TV show, challenging kids to search the site to learn all about the girls and their world. The site features background information for all of the girls as well as news, video and product sections. The ultimate reward for completing a quest is to unlock new game on the site to play with different LEGO Friends sets.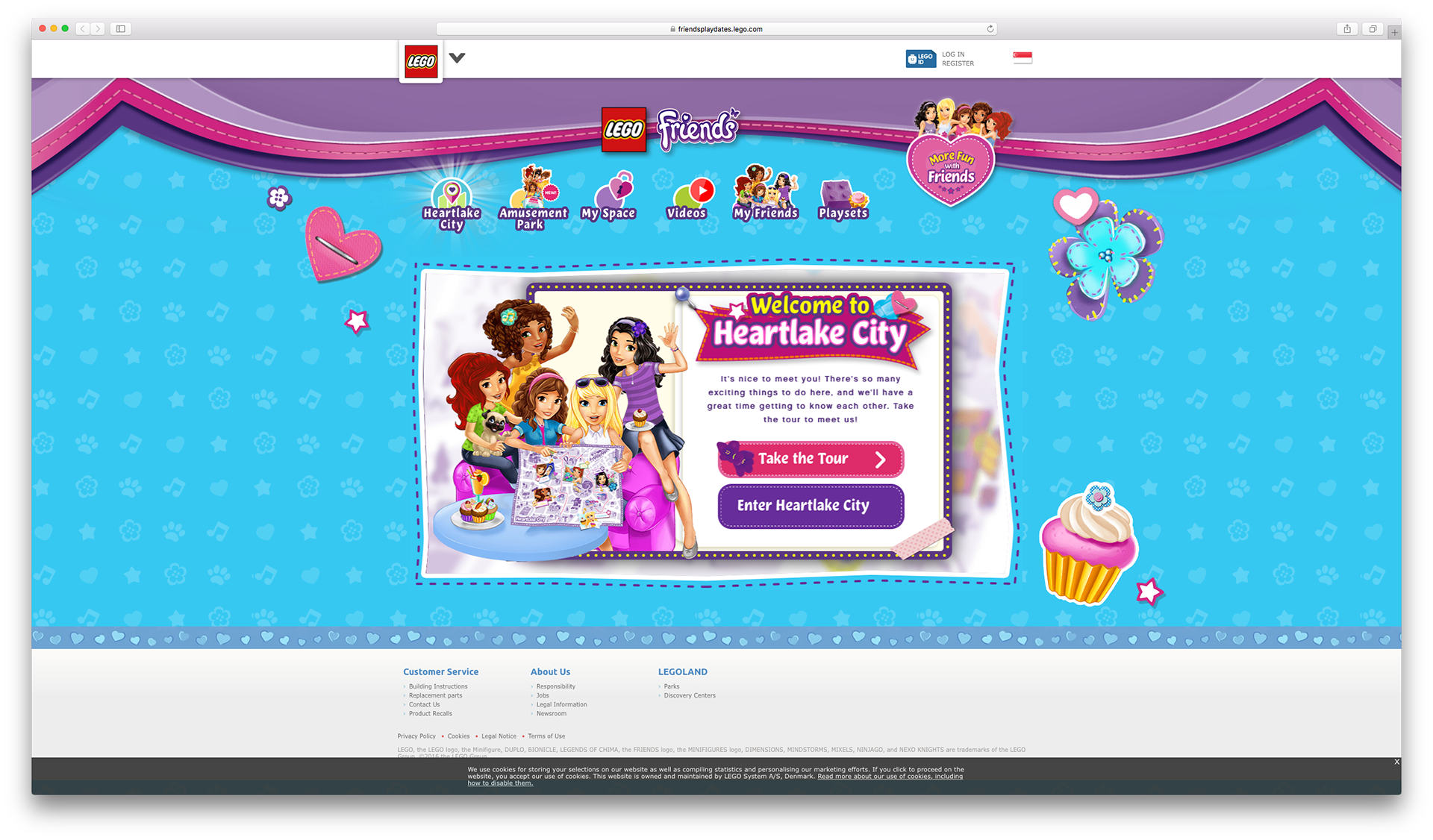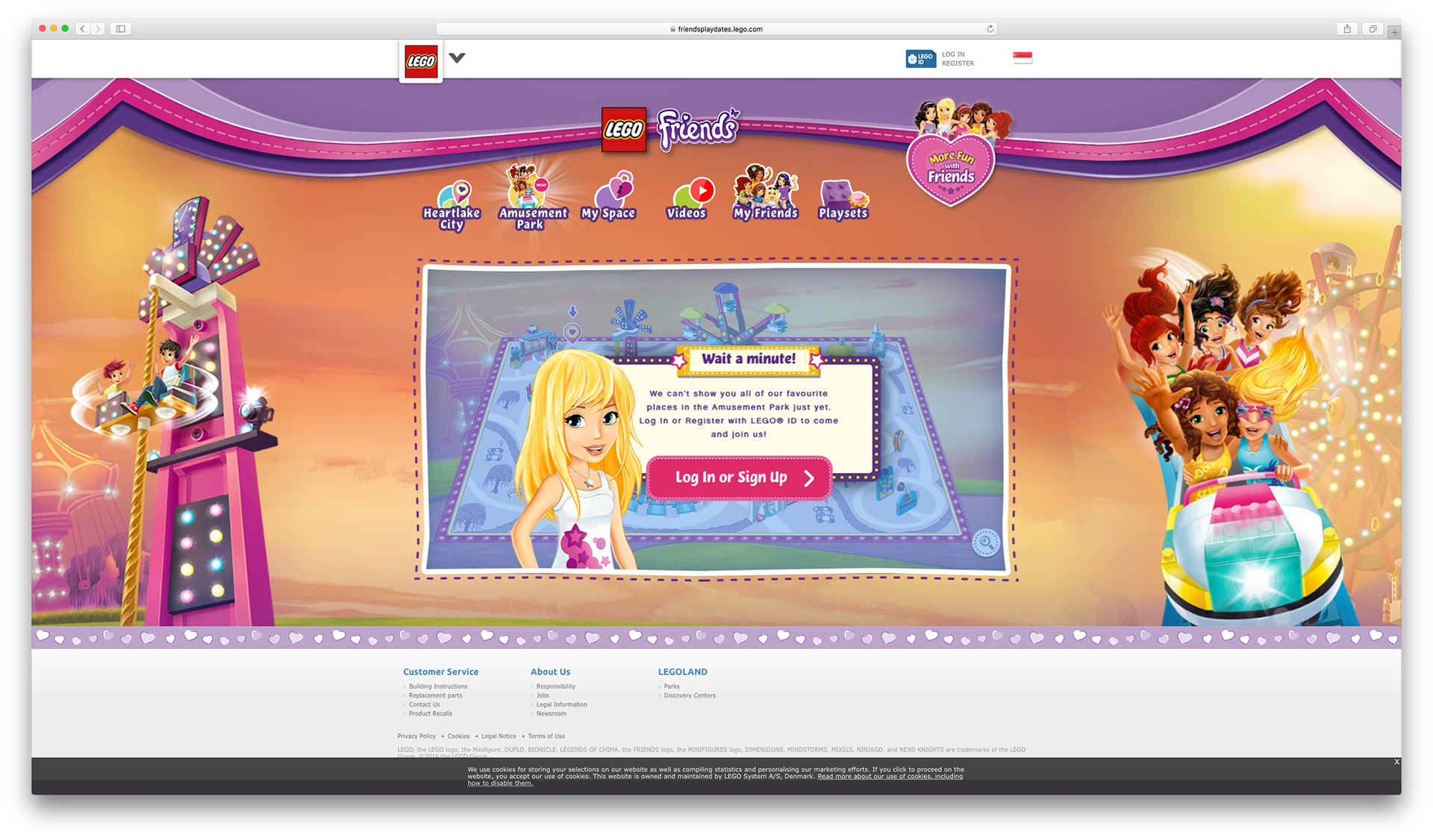 Physical Cards:
These cards let girls engage with the characters to discover more in a playful way. Using the cards, they can become one of the LEGO Friends girls and start their adventure by solving problems on the cards. The different situations featured in the episodes bring the excitement from the LEGO Friends TV show to the physical game. Players are treated to a variety of situations that places them at the heart of the action, capturing their imagination and making play time more fun.